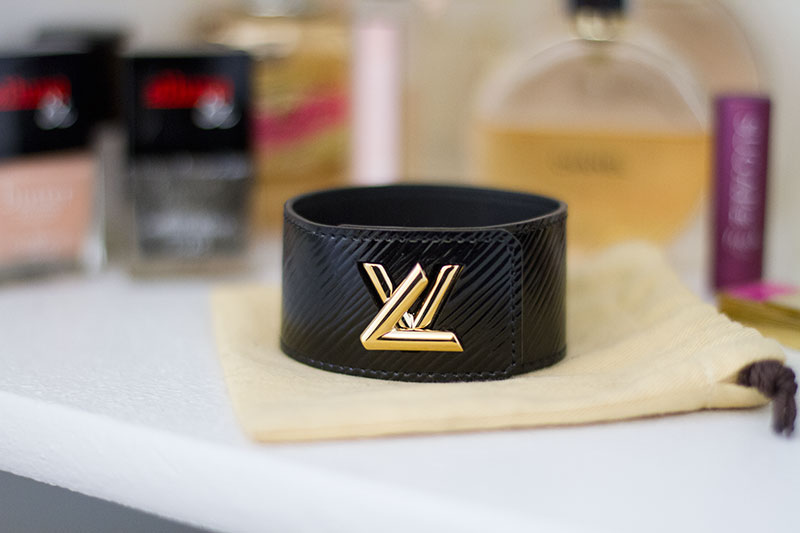 Now that the holidays are over, I've been seeing a lot of YouTube videos of people sharing what they got for Christmas. I thought it was pretty cool seeing all the different things everybody got! It kind of lets you know a little more about what your favorite Youtuber or blogger is interested in other than what they show on their site. So… I thought I would share what I got for Christmas!
I'll start off with the bracelet in the picture above.
– A Louis Vuiton Twist It bracelet: It has the new Louis Vuitton twist logo (designed by Nicolas Ghesquiere) in gold with and epi leather band. Leather bracelets are one of my favorite style bracelets and I instantly fell in love with this one as soon as I saw it!
– A set of individual sized pizza stones: I love to make pizzas out on the grill… So this gift will definitely come in handy! The nice thing about these is that they come in individual size so that you can create a pizza for yourself with the toppings of your choice, and create a pizza for someone else with their favorite toppings.
– Dyson V6 Animal Vacuum: Alright… so this one may not sound too exciting but since I just recently moved into a 3 story town home, my mom knew I was in need of an extra vacuum! She got me this Dyson because it's super light, making it easy to vacuum the stairs and to carry it all around the house. My previous Dyson was so much heavier so this one worked out great!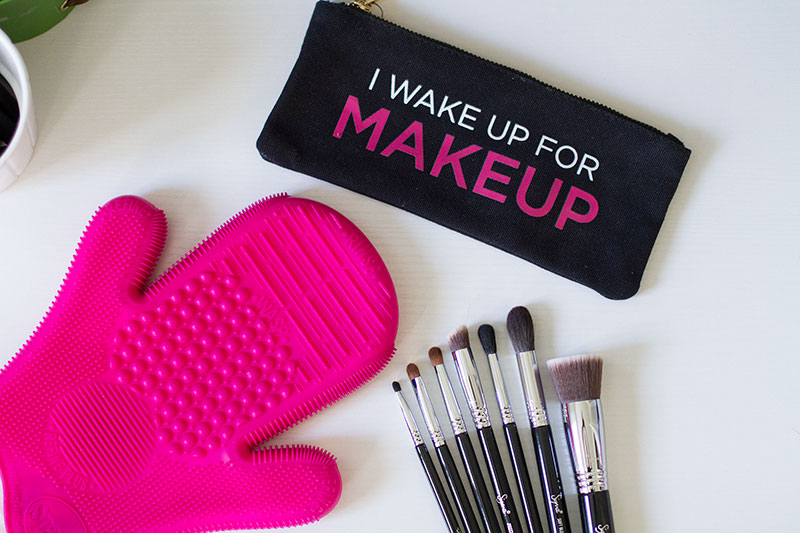 – Sigma Brushes: I got the Best of Sigma brush set. These are my first Sigma brushes so I like that this set has 7 of their most popular brushes! The set also came with this cute little bag to hold the brushes, and a mini brush cleaner. I did also get the 2x brush cleaning glove so I can keep all my brushes nice and clean!
– Nambe Bottle Opener: As you saw from my Holiday Bar Cart post, and my various cocktail recipe posts, then you know I like to have all my nice bar ware… And since me and my husband also enjoy craft beers, it was only fitting that we have a nice bottle opener to open up our beers with! I have a few other Nambe items around the home so this Nambe 'Twist' Bottle Opener is a perfect fit.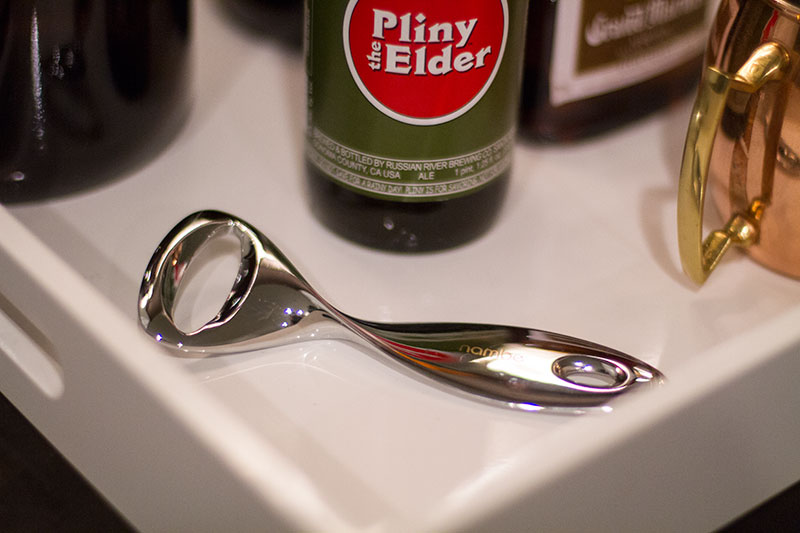 – Zella Slim Fit Capris: Like I mentioned in yesterday's active wear post, I got two of the Zella slim fit capris. These will get plenty of use thanks to this next gift!
– Peloton Spin Bike: I saw this bike at their showroom in the mall a few months back and thought it was the coolest thing! I had a regular spin bike at the time and would look up spin videos on YouTube so that I could spin at home instead of going into a studio. So… when me and my husband saw this we thought it was exactly what I needed! The bike comes with a large monitor attached to it so that you can stream live or on demand classes. It also has lots of features like being able to track your performance for every class, a leader board where you can compete against other riders. I got the works package to go along with the bike. It came with the spin shoes, weights, floor mat, heart rate monitor, and ear buds.