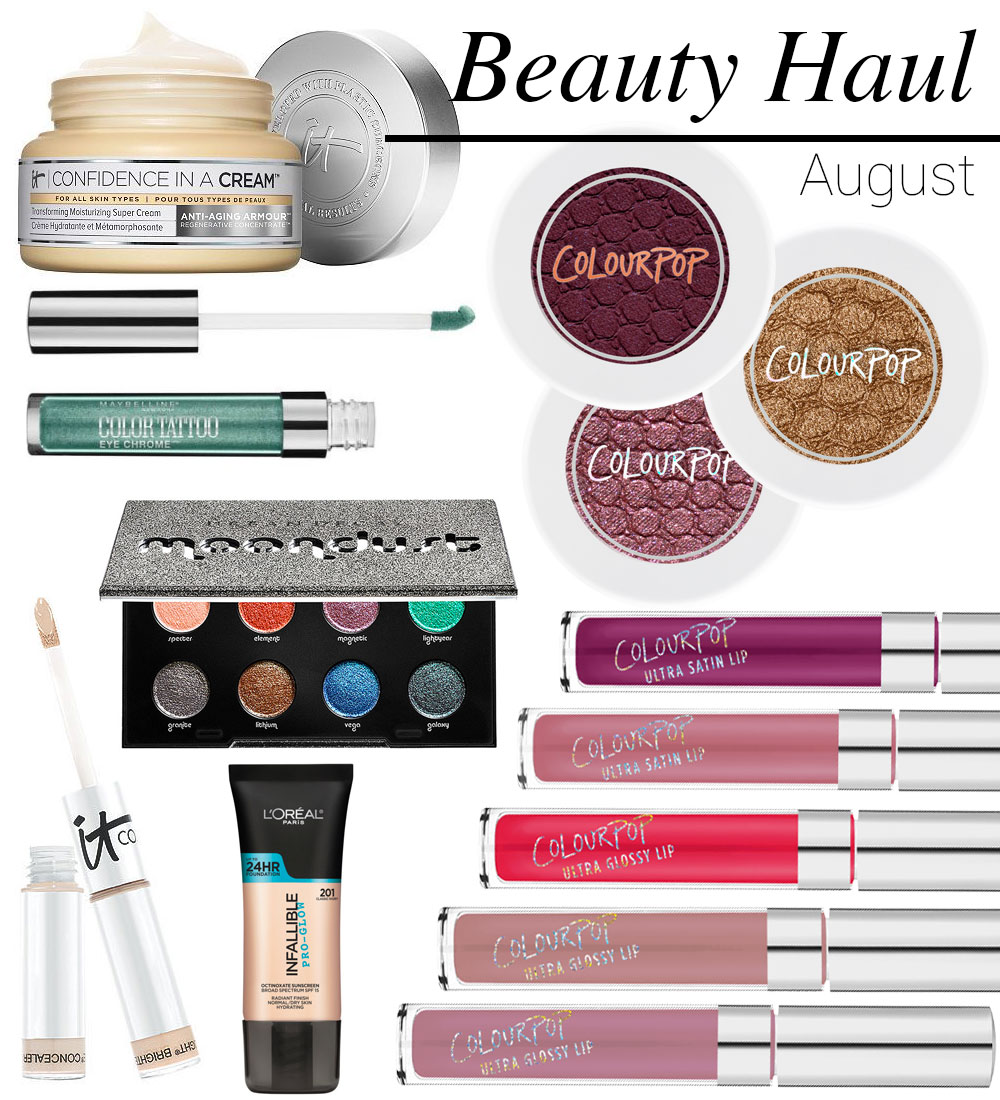 It's been a couple months since I posted a beauty haul but since I always enjoy sharing the new products I purchase, I'm going make it a monthly series. I had planned on filming a video for my August beauty haul but didn't get around to it this time. For sure next month!
Most of these products are new or new to me. There are a couple though that are products I already use and I just needed to repurchase them.
August Beauty Haul:
Have you guys tried out any of these products before? What was your favorite beauty purchase of the month?