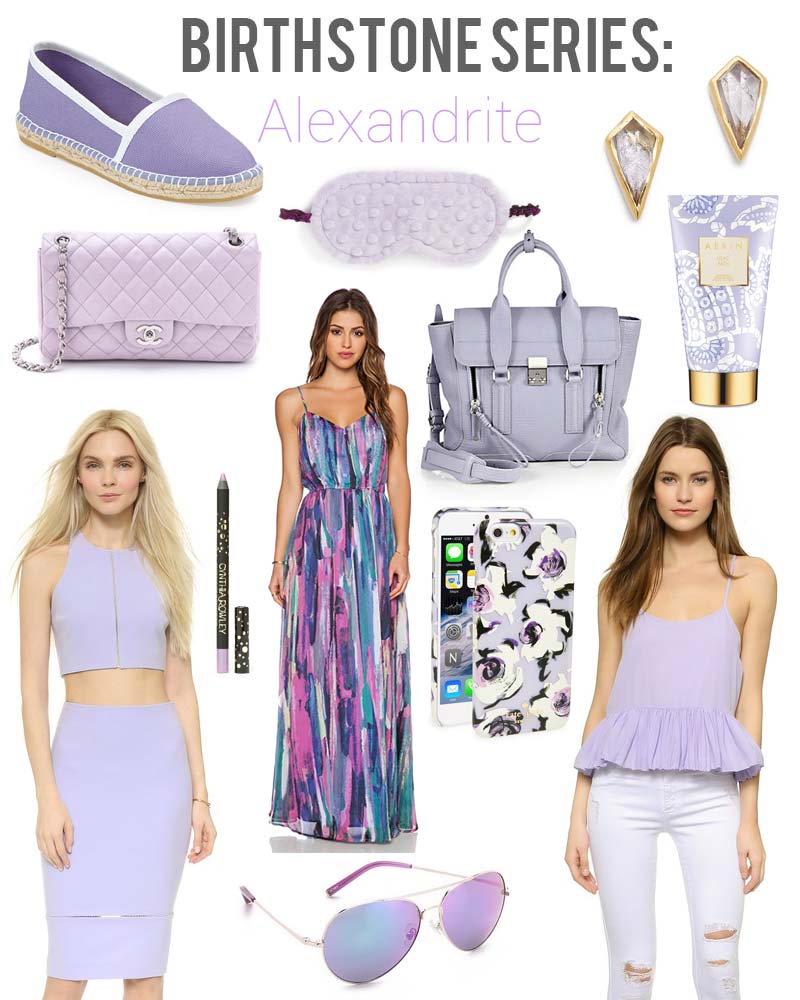 Happy first day of June! Can you believe we are half way through the year already?
The birthstone for the month of June is Alexandrite, which for the most part, is a light purple color similar to lilac. However, it also can come in darker purples with hints of green in it. Either way, it's a pretty color!
Here are some lilac pieces that will work perfectly for summer:
Canvas Espadrille | Chanel Bag | Sleep Mask | Stud Earrings
Aerin Body Cream | Pashli Satchel | Crop Top and Pencil Skirt
Pencil Eyeliner | Maxi Dress | Floral Phone Case
Ruffle Top | Aviator Sunglasses
Be sure to subscribe to my YouTube channel for a makeup look featuring this color!