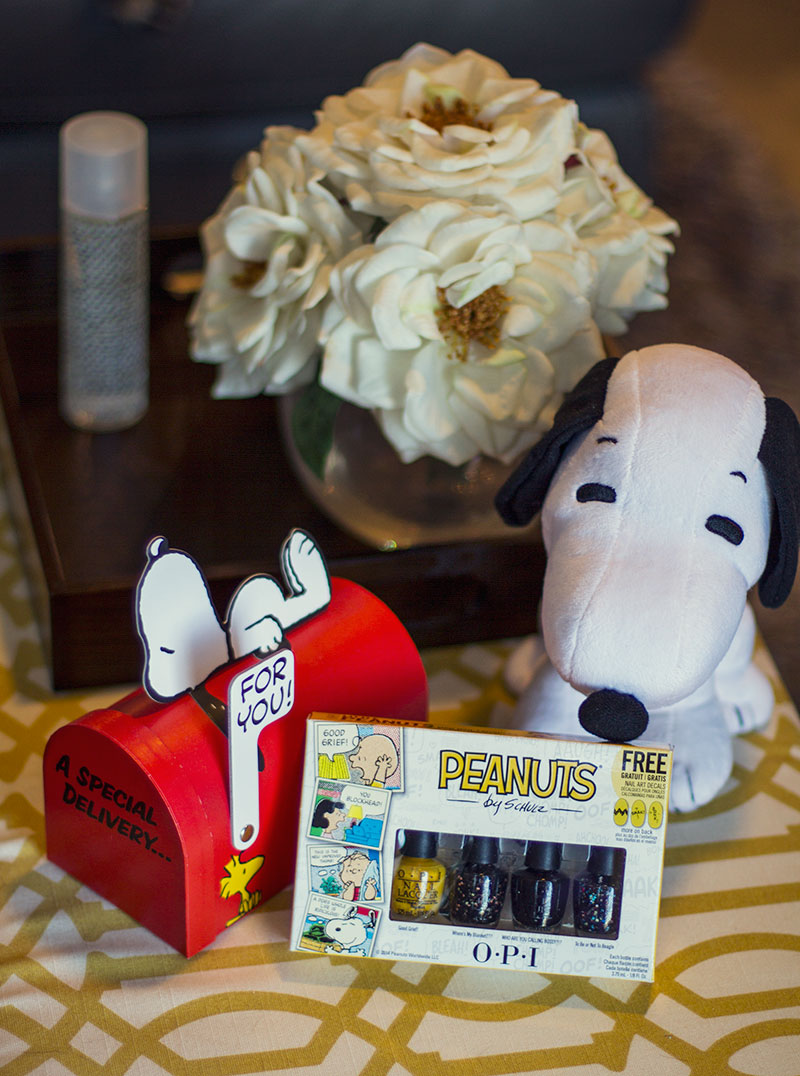 I finally received my Peanuts OPI nail polish set! Although it came out early October as a Halloween collection, I wasn't able to get a hold of it until it popped up on the Ulta website in late October. I then had to wait a little over week for delivery, since it could only be shipped ground, and finally received it the first week of November.
There are 4 polishes in the Peanuts OPI collection and they come in both the regular sized bottles, and also in this small mini bottle pack which is what I got.
The colors are:
"Good Grief" – A bright. "woodstock", yellow.
"WHO ARE YOU CALLING BOSSY?!?" – Black
"Where's my Blanket" – Black, pastel yellow, and pastel orange, glitter that can be used alone or over a color.
"To Be or not to Beagle" – Black glitter with black strips, and blue, yellow, orange, red, and green, specs of glitter. Think of it as a mash up of all the Peanuts characters! This one can also be used alone or over a colored polish.
I haven't tried them yet, and to be honest, I may just go ahead and buy a second pack since the bottles are so little!
The OPI Peanuts mini nail polish collection is sold at Ulta.com and retails for $13.95