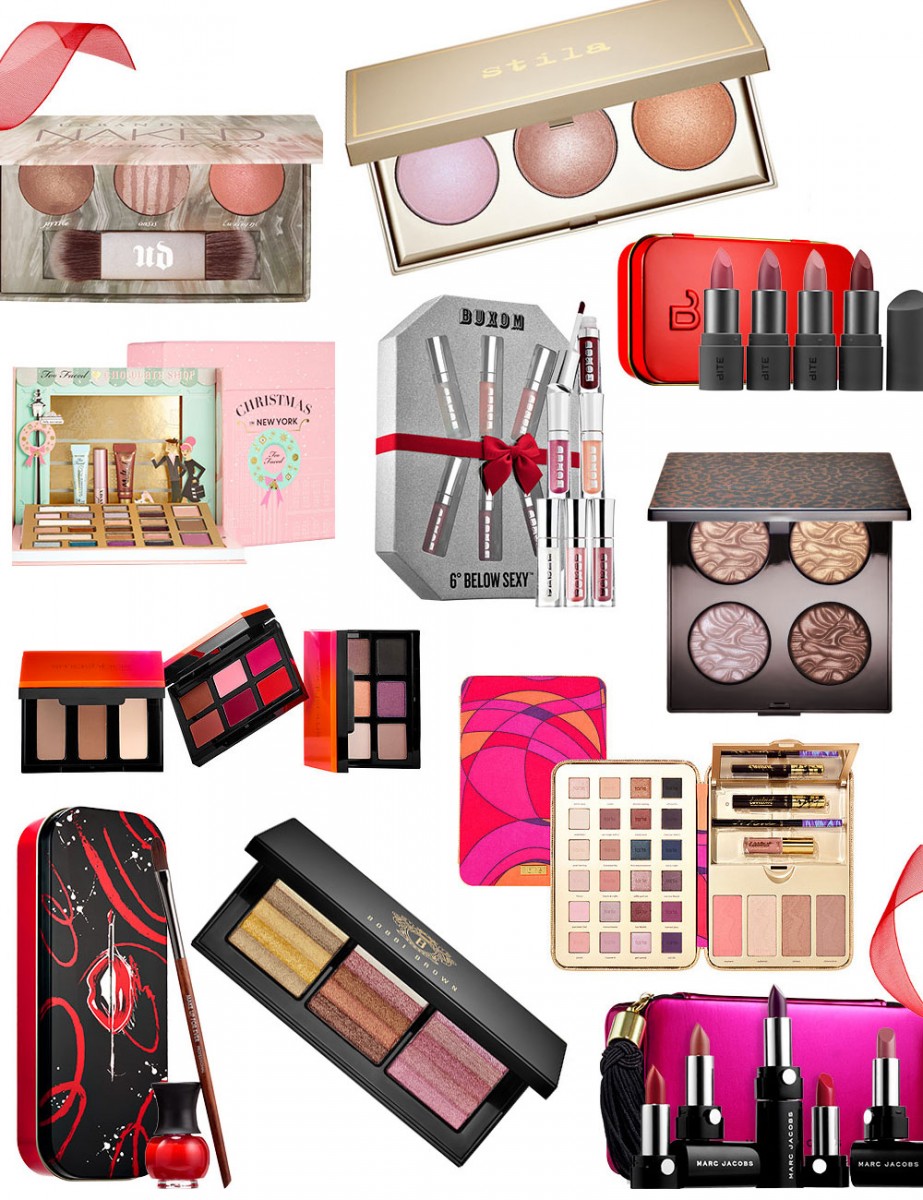 It's that time of year again!
Sephora
has begun to release some of the holiday sets that will be available this holiday season. There are actually quite a few sets already available so that you can get an early start on some gift shopping. So far my favorites are the Sephora holiday sets are Too Faced
The Chocolate Shop
, and Tarte's
Pretty Paintbox Makeup Case
.
The Too Faced set comes with 21 eyeshadows, blush, and even a lipstick and mascara. That is not a bad deal for $58! Another Too Faced set I like is the Grand Hotel Cafe set. This one comes with 3 separate shadow and blush palettes instead of just one large palette. Both Too Faced sets come in a cute display box as well so that's a plus. The Pretty Paintbox Makeup Case by Tarte comes with 24 shadows, a mascara, lip paint, liner, and four blushes. This one comes in a nice collectable case that you can easily take along with you while traveling.
Lipstick sets are always a good idea for those of you that are lipstick lovers or know someone who is! Even if they don't come with a full sized lipstick it's a perfect opportunity to try out a new shade. I love this set of 4 neutral lipsticks from Bite Beauty. The range of neutrals they included are beautiful and all completely wearable for both day and night.
You can see more of their holiday sets here along with some of their other sets that they carry. There are plenty of skin care sets as well worth checking out, like these by Fresh Beauty, The Estee Edit, and Caudalie. Also, don't forget some of these make nice stocking stuffers!
I'm looking forward to seeing more as they start to be released!