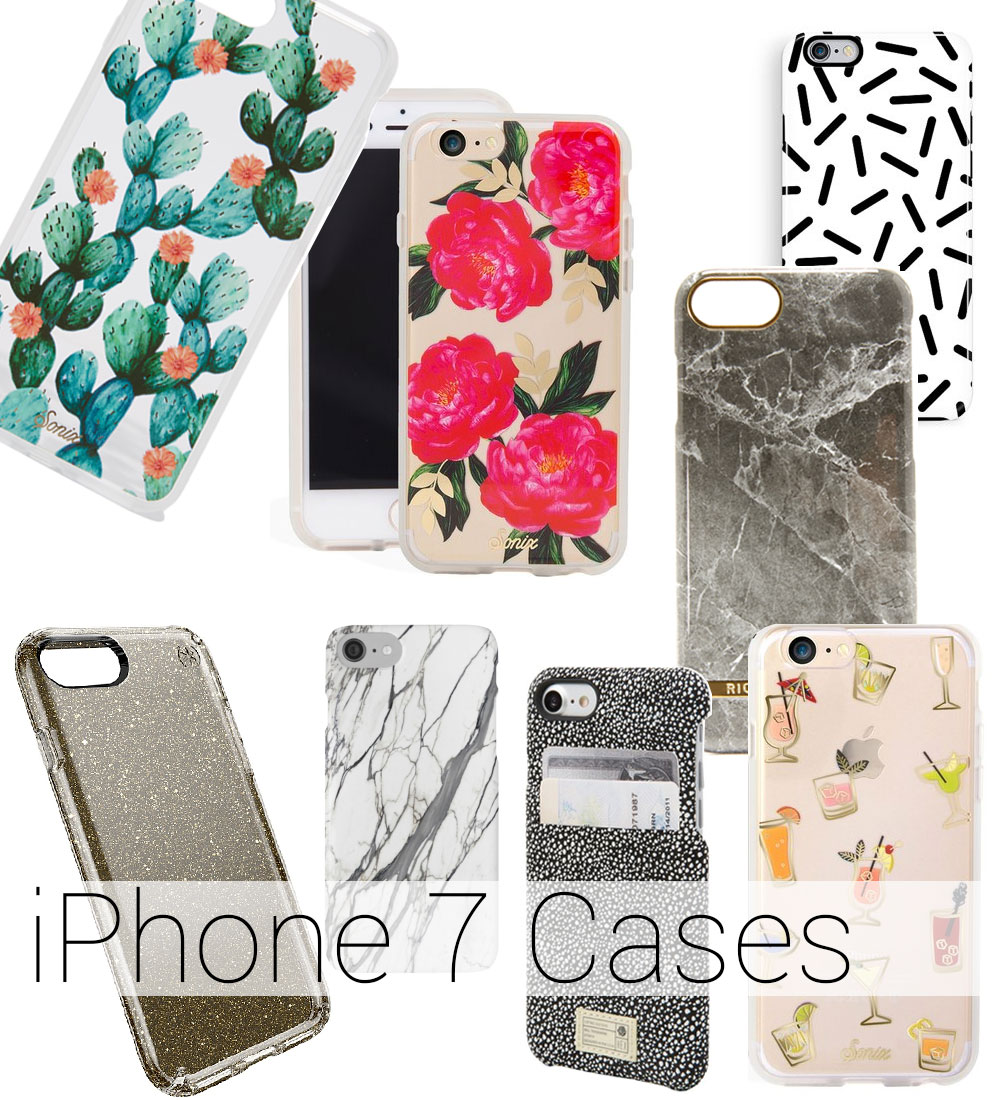 I received my new iPhone today so I am now on the hunt for a cute new case. One of my favorite brands for phone cases is Sonix. I like them because they have the rubber cases and they also have so many cute styles. I am hoping they make the case I had on my 6s plus for the 7 plus. In the coming weeks there will be more iPhone 7 cases available online and in stores so I'm going to wait just a bit before making a decision on a case!
Etsy has quite a few already available many of which you can personalize. I found this one where you can send them a picture (like of your dog) and they'll create an illustrated version for your case. It's such a cute idea! They also have monogramed cases for those of you that are into monograming.
I know a popular style of case is the marble look case. I found a couple of those in a few different colors. The gray one pictured above also comes in black, white, green, and brown. There is also this white one I found with a bit more black marbling on it.
iPhone 7 Cases

Scroll through to see more cases