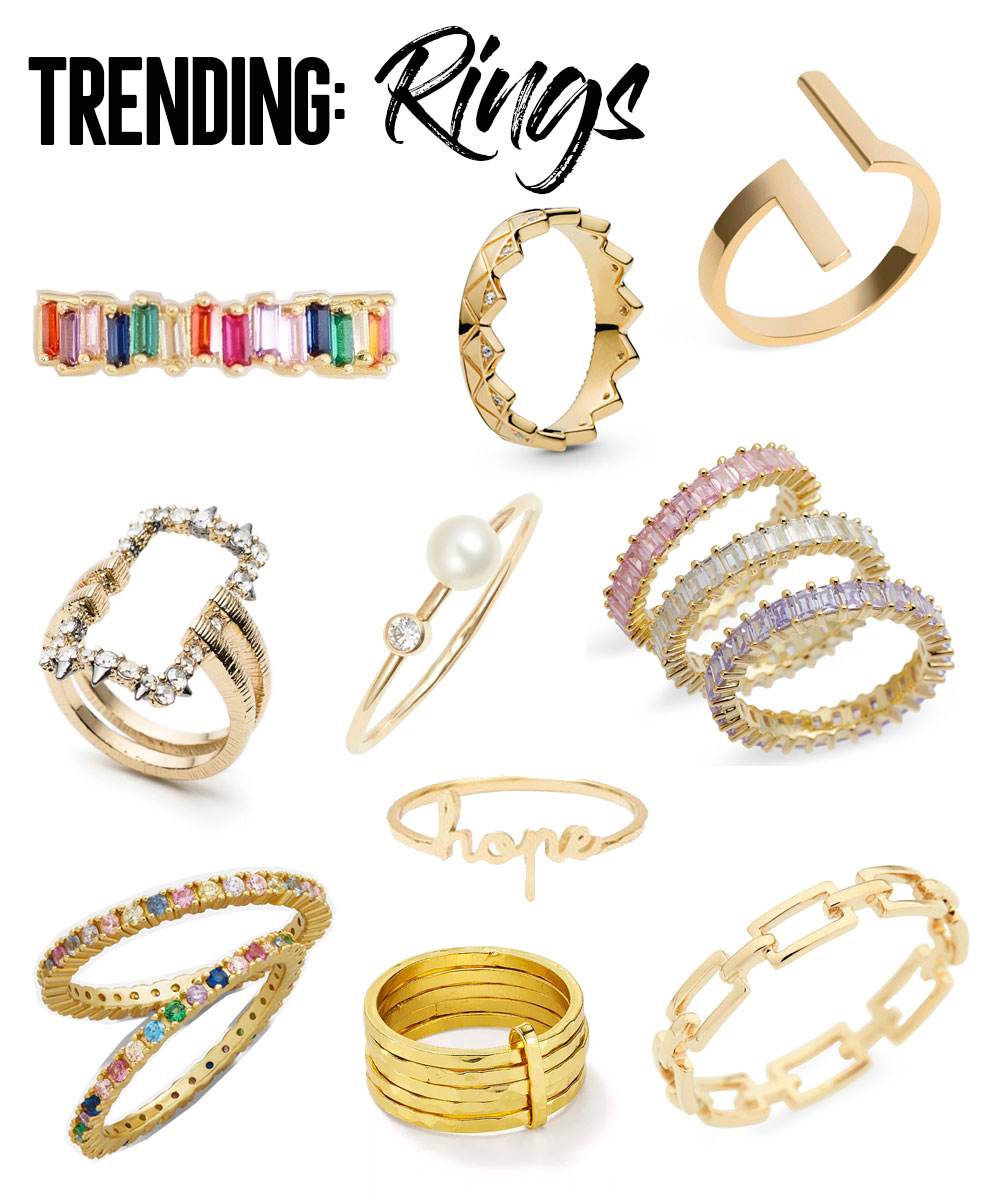 Lately, I've been seeing rings everywhere! Rings are always in style, i know. But, while browsing through instagram, or online stores, it's hard not to come across some super cute rings trending for fall. Whether they are dainty, chunky, or colorful, you will definitely be seeing more of them this upcoming season.
A couple of trends in rings i've noticed are colorful gemstones, and the more rings the better! Want to get noticed when it comes to your rings? Think color. You of course can easily choose a solid gemstone color band, or have a little more fun and choose a rainbow of colors!
If you can't decide decide on one particular ring to wear, don't worry. Stacking your rings is a huge trend right now, and i'm not just talking about your traditional thin stacking bands. Go ahead and stack your thicker bands, and mix and match styles as well.
If a minimalist look is more your style there are plenty of options to choose from as well. Simpler styles can still have an eye catching design, especially with a personalized touch. A style I've been liking are thin bands with a single stone. It gives such a beautiful and feminine look. Rings with thin bands can be worn alone, or stacked making them quite versatile. Easily going from work to play! Chain bands are another way to keep your things subtle, but will for sure be eye catching.
What is your favorite style of ring? I was never one afraid of trends (especially when younger) so I've worn everything from statement rings to dainty styles. I've even worn them other than just at the base of my fingers. Remember knuckle rings? Currently, I tend to only wear a thin band or two but I have a feeling I'll be adding a few more rings to my accessory closet this coming season!

ICYMI:
*This blog post is in collaboration with Nakturnal